According To The Photos From Reuters' Latest Article Russians Were Repelled By A Paintball Guns (Photos)
According to Reuters Ukrainian border guards repelled an incursion by a Russian sabotage and reconnaissance group in the northeastern region of Sumy on Monday, the governor of the Sumy region said.
Dmytro Zhyvytsky wrote on the Telegram messaging app that the Russian group entered Ukrainian territory under the cover of mortar shells, grenades and machine gun fire but retreated after the border guards fought back.
However, the photo that they used for the story didn't bring a lot of confidence in their reporting!
Here's the photo:

It seems that the soldiers are holding paintball guns:

Left: CO2 compressed air cylinder
Right: Paintball Hopper for Balls of Paint

For when it likely gets deleted.
I'm no expert with paintball, but those look like Tippmann 98s to my noobie eye – aka the most basic gun:
We did a little research n the photo is from members of the territorial defense force are attending training, following Russia's invasion of Ukraine, outside an abandoned building in Sumy, Ukraine April 15, 2022. REUTERS/Zohra Bensemra"
Using month-old training photos for a story like this isn't appropriate.
We don't use photos of US troops using sim rounds or MILES equipment for a reason.
For the rest of you … here are the images from the original story of the paintball training for clearing a building.
— Fake News Flash (@FakeNewsFlashUS) May 16, 2022

There are no actual reporters anymore so we're using training photos with paintball guns from over a month ago to tell this story. I'd love to see what 40 billion actually bought us.
(This post may contain disputed claims. We make no assertions as to the validity of the information presented by our Opinion Columnist. This is an opinion article, and this post should be treated as such. Enjoy.)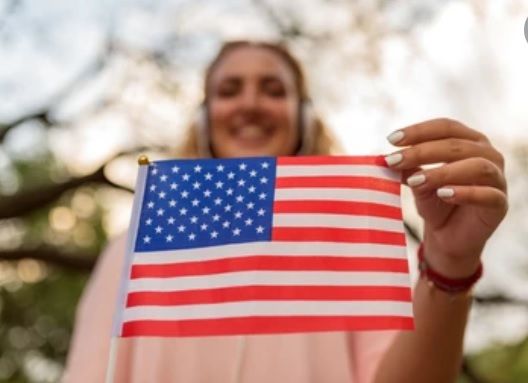 Sullivan pens a regular column that focuses on corruption within government, cronyism, illegal immigration, and general left-wing malfeasance. Kathy also serves as a leading voice against the establishment within the Republican Party and enthusiastically promotes pro-Trump candidates to battle entrenched moderate incumbents.