Angry Joe Biden Snaps At Reporters: "I'm Concerned That You Guys Are Asking Me Questions" (Video)
U.S. President Joe Biden hailed Friday's strong monthly jobs report, saying it was a sign that his economic and pandemic-fighting strategies were working.
"This is historic progress, pulling our economy out of the worst crisis in 100 years, driven in part by our dramatic progress in vaccinating our nation and beating back the pandemic as well as other elements of the American Rescue plan," Biden said in remarks at the White House.
"To put it simply, our economy is on the move," Biden said.
This is what every mainstream media reported about.
But no one mentioned the fact that Biden went crazy because reporters were asking him questions.
At one moment Biden snapped at reporters for daring to ask about Afghanistan:
"I'm not going to answer anymore questions on Afghanistan. Look, it's Fourth of July. I'm concerned that you guys are asking me questions…"
Video below:
Angry Joe Biden snaps at reporters: "I'm concerned that you guys are asking me questions" pic.twitter.com/Zc4tOBYrO9

— RNC Research (@RNCResearch) July 2, 2021
He also stated that he wants to talk about happy things:
Joe Biden snaps at reporter: "I want to talk about happy things, man!" pic.twitter.com/xuU6VYvMz3

— RNC Research (@RNCResearch) July 2, 2021
In a series of gaffes, Biden teleprompter seems to fail again and he claimed that the average Amereican earns 600k a month since he took office:
Smooth. pic.twitter.com/wxpClAbb1J

— Benny (@bennyjohnson) July 2, 2021
He can never get through a speech short or long without stumbling and losing his train of thought.
The question for Afganistan is nothing new as Members of Congress and advocates are pushing for the Biden administration to evacuate more than 18,000 Afghans, to keep a promise many service members made.
"Let's show these Afghans, let's show the world, we have their backs," Rep. Seth Moulton (D-Mass.) said.
Moulton says the U.S. needs to support Afghans who risked their lives to help Americans.
"When guys like me asked Iraqis or Afghans to work for us, we said to them 'We have your backs,'" Moulton said.
Moulton served and fought with Afghan allies. He is calling on the president to evacuate more than 18,000 Afghans, before finishing the military withdrawal.
"It takes 800 days to get a special immigrant visa, and we're going to be out of Afghanistan in 80 days," Moulton said.
Hussain Kazimi is one of many Afghans who served the troops as a translator. He fears for those still in his home country.
"I feel and understand their situation, because the threat is real and they are in danger," Kazimi said.
Lawmakers on both sides of the aisle are voicing support for the thousands who say their lives are threatened by the Taliban.
"This would be somebody who was beneficial and helpful to our troops. We should look at what we can do to be helpful to them," Rep. Fred Keller (R-Pa.) said.
Republicans like Keller and Rep. Dan Meuser (R-Pa.) are calling on the president to take action now.
"The idea that we would abandon them would set a terrible precedent for the united states and our military moving forward. We must secure their safety before an entire pullout takes place," Meuser said.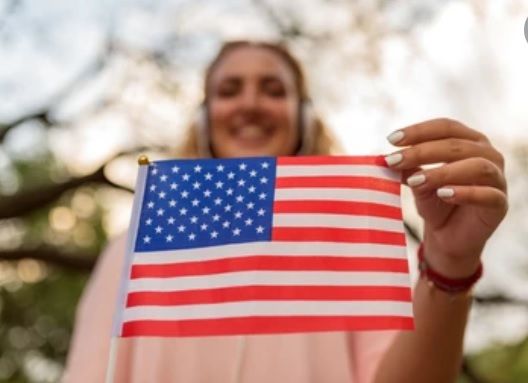 Sullivan pens a regular column that focuses on corruption within government, cronyism, illegal immigration, and general left-wing malfeasance. Kathy also serves as a leading voice against the establishment within the Republican Party and enthusiastically promotes pro-Trump candidates to battle entrenched moderate incumbents.