CAUGHT ON TAPE: "Queen" Pelosi Demands Republicans Go Through New House Metal Detectors But Walks Straight By Them Herself In A New Security Video
In the wake of the deadly U.S. Capitol riot House Speaker Nancy Pelosi has proposed a new rule that would fine members who do not follow new security protocols, including walking through a metal detector.
The proposed fines, $5,000 for a first-time offense and $10,000 for a second, come as some House Republicans have openly defied the metal detectors placed outside the House chamber in the days that followed the riot.
"Many House Republicans have disrespected our heroes by verbally abusing them and refusing to adhere to basic precautions keeping members of our Congressional community, including the Capitol Police, safe," Pelosi said in a statement.
Hours after House Speaker Nancy Pelosi docked $5,000 each from the pay of two GOP congressmen for flouting her new metal detectors, a group of Republican pols demanded she pay the same fine for the same offense.
GOP members of the Committee on House Administration made the tit-for-tat demand Friday night, claiming Pelosi had been seen on Thursday entering the House Chamber without going through the metal detectors she herself had ordered installed after the Jan. 6 Capitol riot.
"Yesterday at approximately 9:59 a.m. multiple members observed the Speaker of the House entering the House Chamber without completing security screening," the members wrote to House acting sergeant at arms Timothy Blodgett.
Pelosi denied these allegations and didn't pay fines unlike the GOP members Reps. Louie Gohmert (R-Texas) and Andrew Clyde (R-Ga.) were the first House members hit with the dramatic fine, which is taken directly from their $174,000 salaries.
However, a new security video that just surfaced recently shows Pelosi did break her own rules, and acted like a queen the police didn't report anything that day.
Video below:
Rs have new security video of Pelosi on 2/4 they plan to argue shows she entered Speakers Lobby to get onto House floor, claiming bc she didnt do metal detectors she skipped security protocol.

Falls on Cap police to determine violations. They did not report anything that day. pic.twitter.com/iLzz6DIRbQ

— Olivia Beavers (@Olivia_Beavers) April 23, 2021
Back in JanuaryBlodgett wrote a reply to House Republicans that US Capitol Police must file a complaint before legislators can be fined. There's been no such report about Pelosi, he said.
"Only the USCP can determine whether an individual has failed to complete security screening as only the USCP has sufficient training to determine compliance with USCP screening procedures," Blodgett wrote.
"I have directed that the USCP produce and provide unusual incident reports on any individual who fails to complete security screening without exception. I have not received any unusual incident report from the USCP concerning the Speaker of the House."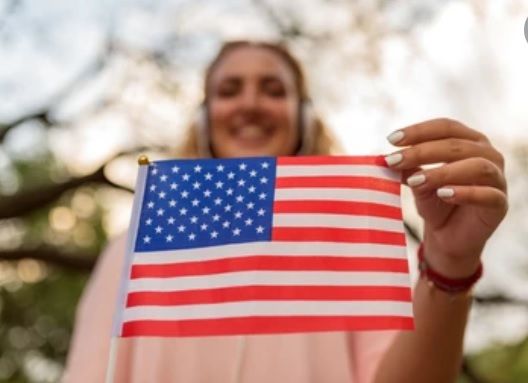 Sullivan pens a regular column that focuses on corruption within government, cronyism, illegal immigration, and general left-wing malfeasance. Kathy also serves as a leading voice against the establishment within the Republican Party and enthusiastically promotes pro-Trump candidates to battle entrenched moderate incumbents.