Happy Birthday Trump – Melania And Barron Caught On A Video In A Rare Public Appearance At Trump Tower – Barron Is Ready For The NBA
Donald Trump will turn 75 today.
For the first time, Trump will not be able to share messages from well-wishers on Twitter and Facebook, since he was banned by both social media platforms.
Trump was born on June 14, 1946. Born to Frederick Christ Trump and Mary Anne MacLeod at Jamaica Hospital in Queens, New York City, Trump is the second-youngest of five children. He was preceded by Maryanne, Fred Jr., and Elizabeth and followed by younger brother Robert.
Fred Jr. died from a heart attack in 1981 at the age of 42, while Robert died in August last year at the age of 71.
Luckily Trump has a wonderful family which includes his wife Melania and his son Baron.
They made a rare public appearance this morning and his son looks like an NBA player.
In the video that was sent this morning many people show their appreciation for the former first family!
Video below:
This was a rare public appearance on Donald's birthday and many Trump supporters would be happy to see them again in the spotlight!
Barron Trump turned 15 this year. Son of President Donald Trump and Melania Trump, the teenager has spent the past few years growing up in front of the nation's eyes — literally. He now towers over his 6-foot-3 father and 5-foot-11 mother.
Since Barron was just an infant, he's been subjected to a life in the spotlight. Now that Donald Trump is no longer president, though, the teen has been able to avoid the public eye much more than in the previous four years of his life. Before that, though, we were able to see just how much he's grown into a young man, who's even taller than his famous father, at quite a fast rate.
This boy is ready for the NBA but will the NBA accept Trump's son into their ranks?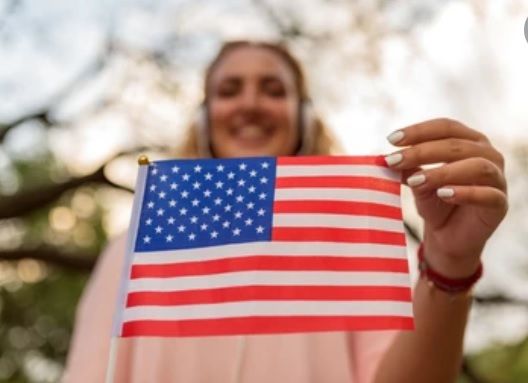 Sullivan pens a regular column that focuses on corruption within government, cronyism, illegal immigration, and general left-wing malfeasance. Kathy also serves as a leading voice against the establishment within the Republican Party and enthusiastically promotes pro-Trump candidates to battle entrenched moderate incumbents.