Hate Crime Caught On Video – Man Punches Woman In The Face On NYC Subway After She Told Him To Take Chill Pill, Her Boyfriend Stands Beside Her Doing Nothing
This video was sent to us this morning showing an unhinged man punching a female subway rider in the face in NYC.
The man was said to be angry when he boarded the subway car, telling everyone to move their kids out of his way while pushing people around.
The woman with purple hair just calmly told the man to 'chill' at which point he sucker punches her in the jaw with a closed fist.
The man then goes on a racist rant about being black, seemingly referring to punching the woman for speaking out while being white.
The woman's boyfriend was standing beside her but seemed shell-shocked over the incident and basically did nothing.
WATCH (warning: graphic video)
Video below:
** (Disclaimer: This video content is intended for educational and informational purposes only) **
The woman reported the attacker but so far no charges have been brought up gains this maniac!
OPINION: This article contains commentary which reflects the author's opinion
Reminder: The purpose of the articles that you will find on this website, are to EDUCATE, not to disinform or grow hate and anger!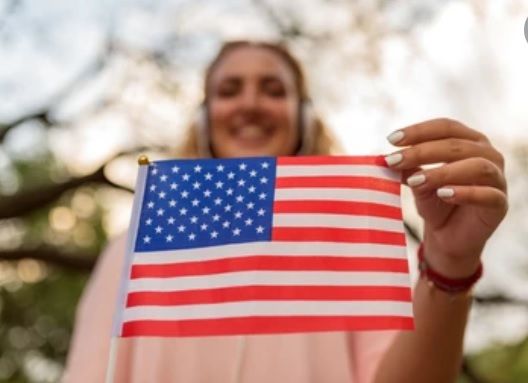 Sullivan pens a regular column that focuses on corruption within government, cronyism, illegal immigration, and general left-wing malfeasance. Kathy also serves as a leading voice against the establishment within the Republican Party and enthusiastically promotes pro-Trump candidates to battle entrenched moderate incumbents.