Here Are The 26 States Where Abortion Will Become Illegal Following Reversal Of Roe v Wade
In one of the biggest and most impactful stories of the last 50 years, Roe v. Wade has been overturned by the US Supreme Court. The leaked draft decision that pushed conversation and outrage for the last several months was real, and it has now been made official. States now have the right to regulate the brutal practice of abortion as they see fit, a move toward respect for human life and basic morality we haven't seen in this country since slavery was abolished.
Laws related to abortion will now be returned to the states to decide.
Justice Alito added that the Roe court "usurped the power to address a question of profound moral and social importance that the Constitution unequivocally leaves for the people."
The opinion was written by Justice Samuel Alito.
Alito asserted that Roe was "egregiously wrong" and "on a collision course with the Constitution from the day it was decided."
"Roe was egregiously wrong from the start," Justice Samuel Alito wrote. "Its reasoning was exceptionally weak, and the decision has had damaging consequences. And far from bringing about a national settlement of the abortion issue, Roe and Casey have enflamed debate and deepened division."
It's hard to overstate how big of a day this is for those who have fought so diligently to protect the lives of unborn babies. No, this doesn't provide a federal ban on abortion, but it does ensure that the federal government can no longer dictate to Americans and their state representatives that they must legalize and support such barbarism.
Many states have 'trigger bans' – meaning abortion becomes illegal once Roe v Wade is overturned.
26 states total will likely ban abortion or have a near ban:
Alabama—Pre-Roe ban, Near-total ban, State constitution bars protection
Arizona—Pre-Roe ban
Arkansas—Pre-Roe ban, Trigger ban, Near-total ban
Georgia—Six-week ban
Idaho—Trigger ban, Six-week ban
Iowa—Six-week ban
Kentucky—Trigger ban, Six-week ban
Louisiana—Trigger ban, Near-total ban, Six-week ban, State constitution bars protection
Michigan—Pre-Roe ban
Mississippi—Pre-Roe ban, Trigger ban, Six-week ban
Missouri—Trigger ban, Eight-week ban
North Dakota—Trigger ban, Six-week ban
Ohio—Six-week ban
Oklahoma—Pre-Roe ban, Trigger ban (effective November 1, 2021), Near-total ban, Six-week ban
South Carolina—Six-week ban
South Dakota—Trigger ban
Tennessee—Trigger ban, Six-week ban, State constitution bars protection
Texas—Pre-Roe ban, Trigger ban, Six-week ban
Utah—Trigger ban, Near-total ban
West Virginia—Pre-Roe ban, State constitution bars protection
Wisconsin—Pre-Roe ban
Wyoming—Trigger ban
States Likely to Ban Abortion
An additional four states have political composition, history and other indicators—such as recent actions to limit access to abortion—that show they are likely to ban abortion as soon as possible without federal protections in place.
Florida—In 2021, the state legislature attempted to ban abortion at 20 weeks of pregnancy and an effort to adopt a Texas-style six-week ban was publicized. In April 2022, a 15-week abortion ban was enacted that is scheduled to go into effect in July.
Indiana—In the past decade, the legislature has enacted 55 abortion restrictions and bans, paving the way for a comprehensive ban.
Montana—For the first time in nearly a decade, new abortion restrictions were enacted in 2021, including restrictions on medication abortion and abortion at 20 weeks of pregnancy. (These restrictions currently cannot be enforced due to a court order.)
Nebraska—Although not one of the most prolific states on enacting abortion restrictions, it was the first to adopt a 22-week ban (in 2010), and in 2020, enacted a ban on the standard method for abortion after 15 weeks.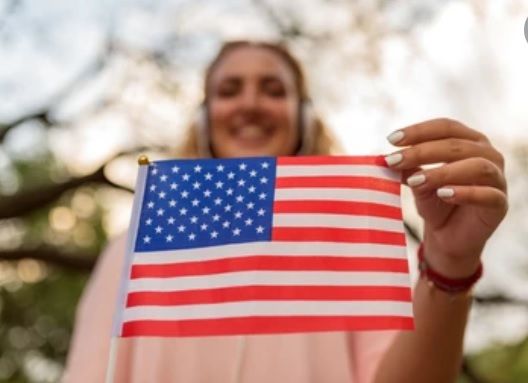 Sullivan pens a regular column that focuses on corruption within government, cronyism, illegal immigration, and general left-wing malfeasance. Kathy also serves as a leading voice against the establishment within the Republican Party and enthusiastically promotes pro-Trump candidates to battle entrenched moderate incumbents.