Here's Why a First-Grader Was Suspended for Making a Finger Gun While Playing Cops and Robbers"
This happened in Alabama of all places.
A community in Jefferson County, Alabama, was shocked last week after a first-grade student was suspended from Bagley Elementary School for pretending his fingers were shaped like a gun while playing with a classmate during recess.
Many people were concerned about the severity of the punishment, which was a Class III suspension!
This type of suspension is usually given for severe offenses like arson, assault with a weapon, selling drugs, and bomb threats. The shocking incident is reigniting a nationwide debate on school discipline policies, and parents and advocates for children's rights raised their eyebrows at this punishment.
Jarrod Belcher, the father of a young boy, expressed his disapproval of his son's suspension, considering it to be excessive and damaging to his son's future. The school defended its decision, but after public outcry and Mr. Belcher's persistence, they decided to reduce the suspension to a Class II level.
Here's what the school points to in their suspension notice:
The suspension notice states that J.B. committed a "3.22 Threat" infraction. According to the Student and Parent Handbook for Bagley Elementary, Article 3.22 is "THREAT / INTIMIDATION (OF STUDENT)." Potential violations include "A threat to do serious bodily harm or violence to another student by word or act, cyber bullying, or intimidation that may induce fear into another." Examples given are "a threat to kill, maim, or inflict serious harm; a threat to inflict harm involving the use of any weapon, explosive, firearm, knife, prohibited object, or other object which may be perceived by the individual being threatened as capable of inflicting bodily harm."

The letter observes that "Class III" infractions are categorized as a "major infraction" under school policies. Other such infractions include arson; battery of a school board employee; bomb threats; burglary; sale of drugs or drug paraphernalia; possession of explosives or firearms on school property; robbery; and "other offenses reasonably likely to cause great harm to person or property or seriously disrupt the educational process."
Now, those things are all very serious, but pointing a finger gun at one of your friends while playing cops and robbers is not.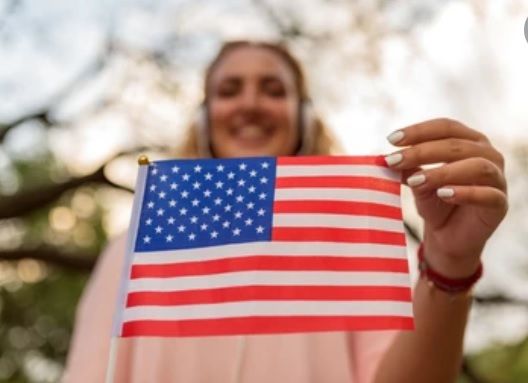 Sullivan pens a regular column that focuses on corruption within government, cronyism, illegal immigration, and general left-wing malfeasance. Kathy also serves as a leading voice against the establishment within the Republican Party and enthusiastically promotes pro-Trump candidates to battle entrenched moderate incumbents.