Just After Cuomo's Top Aid Melissa DeRosa Resigned Photos Surfaced Where Cuomo Appeared To Touch Her Thigh In A Restaurant
A top aide to New York Gov. Andrew Cuomo has resigned amid an AG report that accused Cuomo of sexually harassing several women, according to the Wall Street Journal, CNN and other national media outlets.
Melissa DeRosa tendered her resignation on Sunday night.
A statement from DeRossa was tweeted by WSJ reporter Jimmy Vielkand.
"Personally, the past 2 years have been personally and mentally trying. I am forever grateful for the opportunity to have worked with such talented and committed colleagues on behalf of our state," DeRosa's statement read, according to the Wall Street Journal.
In her message, she did not mention Cuomo at all!
Cuomo's women issue may have gotten worse today when pictures emerged of him appearing to get cozy with his closest aide – the woman who admitted his administration had downplayed the number of nursing home COVID deaths – less than two weeks after she got married.
'He was quite brazen about it. It was all in public view in a restaurant,' said an eyewitness who snapped pictures of Andrew Cuomo and Melissa DeRosa as they finished dinner in New York City in 2016. DailyMail.com has now obtained those pictures.
The new photos may pile further pressure on the governor who has been accused of sexual harassment by two women over the past week.
The pictures show Cuomo, now 63, and DeRosa, 38, in the Knickerbocker Bar & Grill in Lower Manhattan on September 8, 2016. DeRosa had married former Cuomo spokesman Matthew Wing just 12 days earlier on August 27.
Images below:
The governor and his aide had been dining with another man who left shortly after 8pm, recalls 'James,' one of the men who took the pictures. Neither man wants to be publicly identified for fear of retaliation from the famously combative governor.
'He put his hand under the table and it looked like he was touching her thigh.'
'He had at least two drinks in the 20 minutes or so that they were alone together,' said 'Tom,' the second of the men.
'They sat at the back in a cozy booth. Normally those booths are reserved for parties of four or more — but I guess if you are the governor you get to sit where you want.'
So it came as no surprise that New York Governor Cuomo's Assistant, Melissa DeRosa, tweeted her support for the governor when alligations first surfaced of his illicit actions with women:
We were right to laud Cuomo: Don't let scandals distract from pandemic competence https://t.co/Nlab2aQIql

— Melissa DeRosa (@melissadderosa) March 9, 2021
According to CNN, DeRosa was mentioned in an investigative report commissioned by New York Attorney General Letitia James — the same report which accuses Cuomo of sexually harassing 11 women and accused him of fostering a hostile work environment.
The report also details DeRosa's alleged attempts to discredit Cuomo's accusers.
Cuomo has consistently denied inappropriately touching or groping women during his time in office. One of his accusers came forward on Monday to claim that Cuomo was lying by issuing such denials.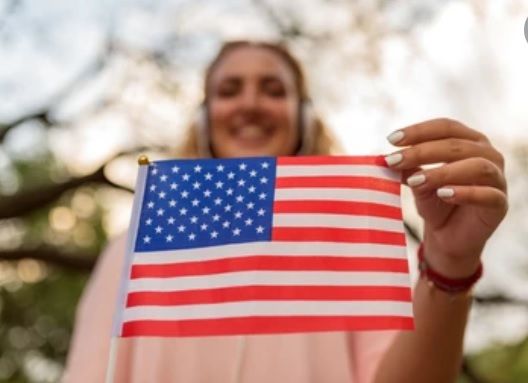 Sullivan pens a regular column that focuses on corruption within government, cronyism, illegal immigration, and general left-wing malfeasance. Kathy also serves as a leading voice against the establishment within the Republican Party and enthusiastically promotes pro-Trump candidates to battle entrenched moderate incumbents.