New Video: Deputy Nearly Shot In The Face At Point-Blank Range While Conducting Welfare Check – The Suspect Received Instant Karma
A newly released video shows a man shot at a Warren County sheriff's deputy at his door before she fired back at him.
The Warren County Sheriff's Office released Tuesday a doorbell camera video that captured the split-second actions of Deputy Sara Vaught.
On Feb. 15, deputies were dispatched to the 7800 block of Hunt Club Drive a little before 7 p.m. for a well-being check.
In the video, you see them trying to make contact with 56-year-old Lance Runion who the sheriff's office says then opened the door and shot at Deputy Sara Vaught who was standing on the front porch.
The sheriff's office said she immediately returned fire and shot Runion several times.
Video below:
HEART-STOPPING VIDEO: Ohio deputy nearly shot in the face at point-blank range while conducting welfare check.

The suspect was shot multiple times & was critically injured. He has been charged with attempted murder.

Miraculously, the deputy escaped unharmed. pic.twitter.com/S6iHYCMp2g

— Tony (@Mrtdogg) March 3, 2021
Runion was critically injured and has been charged with attempted murder and felonious assault in connection with the incident.
Due to his medical condition, investigators do not know when he will be able to make a court appearance on attempted murder and felonious assault charges filed against him.
Chief Deputy Barry Riley said that first-degree charges were filed in Mason Municipal Court and that the sheriff's office will not rule out additional charges as the investigation continues.
Riley has praised Vaught's actions in the incident as how a deputy should respond.
According to the calls for service, the suspect was slurring his speech and sent a message to the family saying he loved them. The caller, the man's brother, said the man indicated he had taken something and just wanted to go to sleep. The caller indicated there were guns in the house "but (he) doesn't believe he will harm anyone or himself with the weapons."
Vaught has been put on administrative leave as per policy while the investigation is underway.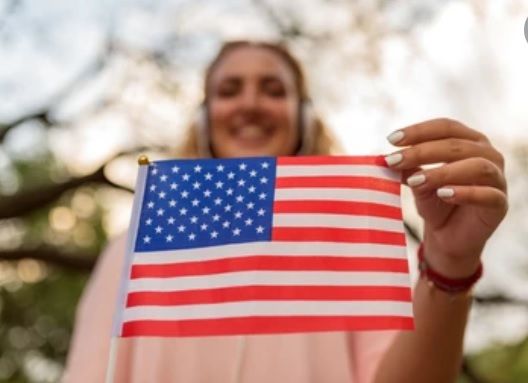 Sullivan pens a regular column that focuses on corruption within government, cronyism, illegal immigration, and general left-wing malfeasance. Kathy also serves as a leading voice against the establishment within the Republican Party and enthusiastically promotes pro-Trump candidates to battle entrenched moderate incumbents.