Photos: Names Of Fallen Troops Reportedly Written On A Missile That Targeted The Suicide Bomber In A Vehicle This Morning
A child in Kabul has been killed in an explosion as the US launched a military strike targeting a vehicle containing 'multiple suicide bombers' driving to the Afghan airport, just hours after Joe Biden warned of the possibility of another jihadist atrocity following this week's attack.
Two US officials speaking on condition of anonymity told Reuters that American forces launched a strike in the capital city targeting suspected ISIS-K militants who were aiming to attack Hamid Karzai International Airport, where Afghans are trying to flee the Taliban.
A Kabul police chief later claimed that a child had been killed after a rocket struck a house in the Khajeh Baghra area to the north-west of the airport, in what is thought to be a separate incident. Two witnesses said the blast appeared to have been caused by a rocket.
Videos below:
Alleged Video Showing Aftermath Of U.S. Drone Attack On An ISIS Vehicle In Which Several Suicide Bombers Were Allegedly Traveling To The Airport pic.twitter.com/GBz43pk0OL

— J̵̟̦̲̞̭̱̀̈́͑̄̇̈́̚͝ustice (@The_Justice7) August 29, 2021
Reports of missile attack near Kabul airport. pic.twitter.com/AGmDKurHMC

— ماك🧢מאק (@beingrealmac) August 29, 2021
Explosions in Kabul: our colleagues are saying there has apparently been a rocket attack near a road leading to Kabul airport.

We've been told about several rocket blasts, but can't confirm this yet pic.twitter.com/ySfvDi6Ai5

— Murad Gazdiev (@MuradGazdiev) August 29, 2021
And a few moments ago an email from one of our marines who was stationed in Afghanistan was sent and in it, we received really patriotic pictures!
He confirmed that the US missile that targeted a suicide bomber in a vehicle moments ago has a message on it, names of fallen troops reportedly written on a missile that targeted ISIS.
We have the exclusive photos below: (can't use the photos without approval)

This is the second attack on terrorists in the last 24 hours after the Pentagon said a US drone mission in eastern Afghanistan killed two members of the so-called Islamic State group's Afghanistan affiliate early on Saturday in retaliation for the airport bombing, and Mr. Biden said the extremists can expect more.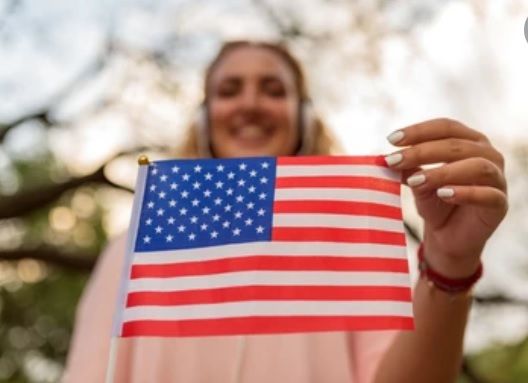 Sullivan pens a regular column that focuses on corruption within government, cronyism, illegal immigration, and general left-wing malfeasance. Kathy also serves as a leading voice against the establishment within the Republican Party and enthusiastically promotes pro-Trump candidates to battle entrenched moderate incumbents.