Photos: Texas Shooting Was Probably Not Planned – He Was Running From Authorities, Crashed His Truck And Ran Into The School Where He Barricaded Himself
A teenage gunman murdered at least 19 children and two teachers after storming into a Texas elementary school on Tuesday, the latest bout of gun-fueled mass killings in the United States and the nation's worst school shooting in nearly a decade.
The carnage began with the 18-year-old suspect, identified as Salvador Ramos, shooting his own grandmother, who survived, authorities said.
He fled that scene and crashed his car near the Robb Elementary School in Uvalde, Texas, a town about 80 miles (130 km) west of San Antonio. There he launched a bloody rampage that ended when he was killed, apparently shot by police.
However, these reports are not entirely real because even The Daily Mail first reported that the Texas shooter, Salvador Ramos, allegedly opened fire at an elementary school after he exchanged gunfire with border patrol agents( though officials have confirmed Ramos was a US citizen) and barricaded himself in the school, sending the campus into lockdown."
Footage from the lockdown:
Video footage of the lockdown pic.twitter.com/WnNZNorsEJ

— The Daily Sneed™ (@Tr00peRR) May 24, 2022
From the Daily Mail:
Cops rushed to the scene to reports of an armed man who had crashed a car near the school. Also on the scene were Border Patrol agents from a nearby outpost, one of whom got into a firefight with Ramos and shot him dead. An agent was wounded in the shoot-out but was able to walk himself out of the school, a local spokesman said.
From the photos below you can see his abandoned truck in a ditch with the left rear tire bent outwards. He abandoned the vehicle and went to the school.
Most of the mainstream media decided to ignore this fact and the fact that many people who now want to take Second Amendment rights from the American people are the same people who oppose armed guards at schools or at least armed teachers with proper training!
Big Media, a term we use at the Conservative US to refer to the cartel of corporate media outlets, have always been supportive of the gun control agenda. That not-so-subtle support generally took the form of an anti-NRA or anti-Second Amendment story-telling narrative.
But in recent years it has transformed into "production news" and blatant activism, as we saw with the CNN town hall. In their desire to strike at gun rights while the iron is hot, they ignore all impact their coverage may have on deeply alienated students prone to committing these acts, let alone the causes of their alienation.
Americans must start to ask themselves whether they will allow Big Media to put their political agenda over the safety of our children and loved ones. In turn, Big Media executives and journalists must start to ask themselves whether their political agenda is more important than their children and loved ones.
OPINION: This article contains commentary which reflects the author's opinion
Reminder: The purpose of the articles that you will find on this website, are to EDUCATE, not to disinform or grow hate and anger!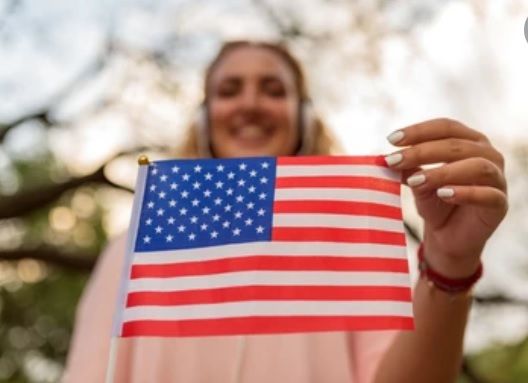 Sullivan pens a regular column that focuses on corruption within government, cronyism, illegal immigration, and general left-wing malfeasance. Kathy also serves as a leading voice against the establishment within the Republican Party and enthusiastically promotes pro-Trump candidates to battle entrenched moderate incumbents.