Trump 2020 Strategic Advisor Says Constitution Does Not Prohibit Trump Reinstatement (Video)
Months into Joe Biden's first term, supporters of former President Donald Trump are still claiming that Trump actually won the 2020 election.
Even liberal media outlets reported that roughly one-third of Americans believe that President Biden's 2020 electoral victory was the result of widespread voter fraud, according to a new Monmouth University poll.
Thirty-two percent of respondents say fraud was the reason Biden won the presidential election, maintaining a trend that has taken hold over the past seven months.
In similar Monmouth polls conducted in November, January, and March, the number of voters who believe that fraud cost former President Trump a second term in the White House has remained steady at 32 percent.
At the beginning of June during an event in Dallas, Sidney Powell suggested Trump could be reinstated as president even now, saying that "it should be that he can simply be reinstated, that a new Inauguration Day is set."
Today Boris Epshteyn said that no one can state for certain that it would be unconstitutional for former President Donald Trump to be reinstated to the presidency since the U.S. Constitution does not prohibit reinstatement and the issue has never been ruled upon.
During an interview with Dr. Gina Loudon on Real America's Voice, Epshteyn, a former Trump 2020 strategic advisor, predicted that the matter will land in the nation's high court.
Epshteyn said that "the interplay of the 10th Amendment" to the U.S. Constitution, the 12th Amendment and Article II, "would suggest that states do have a right to decertify. And from then, it's an open question what happens next."
He said that after information becomes available from state audits, "decertification should happen because that's the correct step from the states. And from then on in terms of deciding what to do about the federal election, well, there's gonna be an open question," he noted, remarking that he believes that the matter will go before the Supreme Court.
Video below:
"To say there's not a path is a misunderstanding of the constitution" @BorisEP joins @RealDrGina tonight at 7pm ET on #PrimeTime to explain how President Donald Trump could potentially be reinstated. pic.twitter.com/yKtlFxuh7p

— Real America's Voice (RAV) (@RealAmVoice) June 21, 2021
Some folks from the left dispute these claims as pure fantasy.
"It would take a new constitutional amendment to change that," Eugene Volokh, a professor at UCLA School of Law, told CNN.
Per the 20th Amendment, the only way someone else could serve as acting president is if Congress determined that neither the president-elect nor vice president-elect has qualified by Inauguration Day. However, seeing as the results of the election declaring Biden victorious were certified, the window for such a possibility has closed.
According to Volokh, under the current Constitution a sitting president can be removed ahead of the expiration of their term only through resignation, impeachment, and conviction, or the provisions for presidential disability in the 25th Amendment.
Harvard University Law School Professor of Constitutional Law Laurence Tribe told CNN it's "still weird and wild," adding that it's likely "it would be unconstitutional if a law was passed to that effect."
Tribe referred to these comments as "part of a fantasy world that is truly dangerous to democracy."
What do you think?
Scroll down and leave your comment below.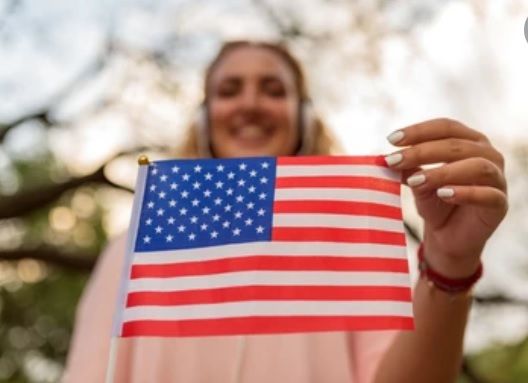 Sullivan pens a regular column that focuses on corruption within government, cronyism, illegal immigration, and general left-wing malfeasance. Kathy also serves as a leading voice against the establishment within the Republican Party and enthusiastically promotes pro-Trump candidates to battle entrenched moderate incumbents.