Video: Biden Crumbles After Reporter Confronts Him About 'Facebook is Killing People' Remark
President Biden on Monday softened his criticism that platforms like Facebook are "killing people" with misinformation about the coronavirus pandemic, saying he wishes the company would do more to stop the spread of inaccurate information.
On Monday, Biden responded to a reporter's question about his hyperbolic statement.
"Facebook isn't killing people, these 12 people are out there giving misinformation. Anyone listening to it is getting hurt by it. It's killing people. It's bad information," Biden told reporters after giving remarks about the economy, referencing a study that showed a dozen accounts on Facebook are responsible for the majority of misinformation about the coronavirus vaccine seen on the platform.
"My hope is that Facebook, instead of taking it personally, that somehow I'm saying Facebook is killing people, that they would do something about the misinformation, the outrageous misinformation about the vaccine," Biden added. "That's what I meant."
Video below:
President Biden clarifies his comment saying Facebook is "killing people":

"My hope is that Facebook, instead of taking it personally … that they would do something about the outrageous misinformation about the vaccine." pic.twitter.com/3go2ccKYG4

— The Recount (@therecount) July 19, 2021
In case you need a refresher of Biden's comment:
NBC's @PeterAlexander: "What's your message to platforms like Facebook [regarding COVID misinformation]?"

President Biden: "They're killing people." pic.twitter.com/TIaoeESMdk

— The Recount (@therecount) July 16, 2021
Facebook has released a statement after being accused by President Biden of 'killing people' because it isn't censoring enough COVID 'misinformation' at the behest of the U.S. government.
"We will not be distracted by accusations which aren't supported by the facts," a Facebook spokesperson told ABC News. "The fact is that more than 2 billion people have viewed authoritative information about COVID-19 and vaccines on Facebook, which is more than any other place on the Internet."
"More than 3.3 million Americans have also used our vaccine finder tool to find out where and how to get a vaccine," the statement added. "The facts show that Facebook is helping save lives. Period."
It should be appreciated, first of all, that the U.S. government and Facebook have been working together to fight "misinformation" online, but clearly cannot even agree on the truth behind a single public statement by the president.
This is the irony that results when a private company teams up with the U.S. government to become the sole arbiters of "truth" in a public information space. Facebook practically called out Biden's statement as 'fake news.'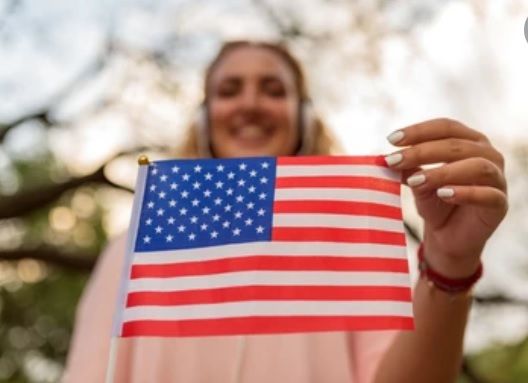 Sullivan pens a regular column that focuses on corruption within government, cronyism, illegal immigration, and general left-wing malfeasance. Kathy also serves as a leading voice against the establishment within the Republican Party and enthusiastically promotes pro-Trump candidates to battle entrenched moderate incumbents.