Video: Entire City Wiped Off the Face of the Earth By Killer Twister – This Pretty Much Sums It Up The Horrible Disaster In The Mid-West
Tornadoes and storms ripped through parts of the Midwest and South on Friday night causing widespread damage and death.
States impacted include Illinois, Arkansas, Missouri, Tennessee, and Kentucky.
"We believe our death toll from this event will exceed 50 Kentuckians and probably end up 70 to 100,"
Kentucky governor Andy Beshear said in a press conference early Saturday. "This is going to be some of the worst tornado damage that we've seen in a long time,"
A tornado struck Mayfield, Kentucky, destroying a candle factory that was in operation. At least 110 people were in the building when it hit, according to local news source WLKY. Rescue efforts are underway per Kentucky Emergency Management Director Michael Dossett.
The video from Mayfield below is simply gut-wrenching. The city of Mayfield, Kentucky has been completely obliterated by a killer tornado.
A storm chaser posted the following drone footage showing the extent of the destruction.
Source of the video WxChasing- Brandon Clement
In Middle Tennessee, emergency response officials reported widespread structural damages and power outages as tornado watches mostly passed by 5 a.m.
Confirmed tornadoes hit Stewart County, Burns County near Dickson and Mount Juliet, though details were still emerging just before dawn.
"There's a lot we don't know right now," said National Weather Service Nashville meteorologist Mark Rose. "The storms are past Nashville but a tornado watch continues until 11 a.m. east of Nashville."
Nashville Electric Service reported more than 90,280 power outages at 5 a.m.
Video from Mssouri:
Killer #tornado tears through Missouri

Details: https://t.co/HQD92I0dk1 pic.twitter.com/GPuMKQSR01

— RT (@RT_com) December 11, 2021
Pray for the survivors and those who lost loved ones.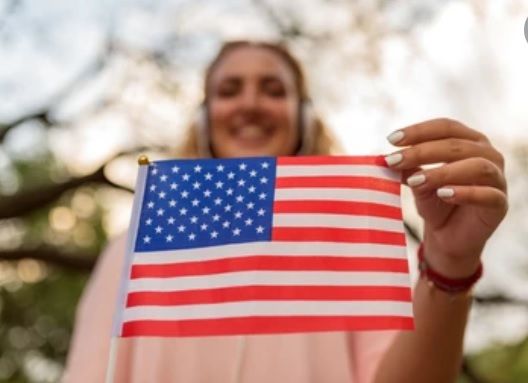 Sullivan pens a regular column that focuses on corruption within government, cronyism, illegal immigration, and general left-wing malfeasance. Kathy also serves as a leading voice against the establishment within the Republican Party and enthusiastically promotes pro-Trump candidates to battle entrenched moderate incumbents.