Video: Family Robbed At Gunpoint Outside Of Four Seasons – People Walked By Like Nothing Was Happening
Philadelphia police are continuing to warn the public about the group of armed robbers terrorizing people across Center City.
Video of one brazen attack is circulating on social media. It happened at 18th and Cuthbert streets, just outside the Comcast Technology Center building. The five victims were leaving the Four Seasons, according to the video, around 6:45 p.m. on Dec. 7.
Three men dressed in black approach a family and began pulling items out of their pockets, including watches and wallets, before taking off in a silver Honda Accord. People are seen passing by as the robbery takes place.
Video below:

Philadelphia police are bringing in officers from other parts of the city to be on patrol in Center City, and the FBI is also stepping in.
Law enforcement is working to get ahead of the troubles. Armed police officers were on patrol in Center City following at least 10 gunpoint robberies in the area in recent weeks.
Police said Tuesday the first gunpoint robbery like this was back on Sept. 30. The attacks are happening around the clock and are targeted.
Despite the attacks, Mayor Jim Kenney says the city is safe.
"You're seeing large groups of people so apparently they're not having those cares," Kenney said. "And police are working very hard to put an end to that activity, and it happens, it's sad to say it happens in other cities and it happens here."
In a virtual update, police say if you fall victim do not fight back.
"Give them what they want," Deputy Police Commissioner Joel Dales said. "Give them what they want. Do not, do not fight with the suspects. Your life is worth more than that."
Update:
At least one arrest has been made in connection with a slew of armed robberies involving high-end watches, according to Philadelphia police. Authorities said the arrests happened at 17th and Locust Streets Wednesday night, just blocks from where a father and son were robbed of their Rolexes just over a week ago.
Police said the suspects may be connected to multiple armed robberies in recent weeks, including the one outside of the 4 seasons hotel last Tuesday. Since late September, there have been at least ten of these robberies in Center City, including a groom who was robbed on his wedding night in Old City.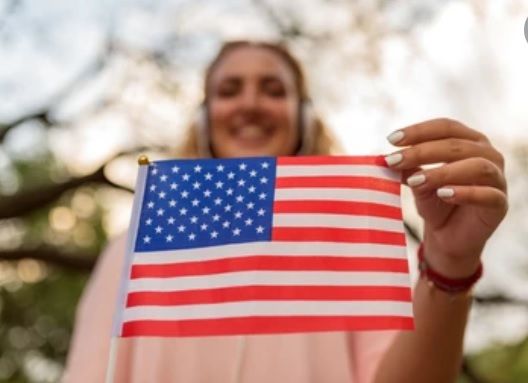 Sullivan pens a regular column that focuses on corruption within government, cronyism, illegal immigration, and general left-wing malfeasance. Kathy also serves as a leading voice against the establishment within the Republican Party and enthusiastically promotes pro-Trump candidates to battle entrenched moderate incumbents.