Video: The Brave SouthWest Airlines Pilot Before Signing Off "Let's Go Brandon" Or Was It "Let's Go Braves"?
Southwest Airlines is launching an internal investigation after one of its pilots allegedly used an anti-Biden statement during a recent flight.
Last week, the pilot — who has not been identified — reportedly uttered the phrase "Let's Go Brandon" during his greetings on a flight from Houston, Texas, to Albuquerque, New Mexico, the Associated Press reported.
The now-viral phrase gained traction in October when NASCAR driver Brandon Brown took part in a post-race interview with a reporter, who thought the crowd behind them was shouting "Let's go Brandon," when they were actually screaming "F— Joe Biden."
A reporter from the AP was on board the flight when the alleged incident took place, and the outlet said the use of the phrase reportedly drew "audible gasps from some passengers."
On a Southwest flight from Houston, Texas to Albuquerque, New Mexico on Friday morning, an Associated Press reporter heard the pilot end a message over the public address system with the phrase, prompting gasps from some passengers.
The reporter, Colleen Long, said she tried to ask the pilot about his comment but was "almost removed from [the] plane".
But a video that was sent to us this morning shows the brave SouthWest airlines pilot before signing off "Let's Go Brandon" or maybe all he said was "Let's Go Braves"?
Video below:
The "Brandon" term gained popularity on Oct. 2 at a NASCAR race in Alabama won by Brandon Brown, the AP reported. The crowd was heard chanting during a post-race interview with Brown and an NBC sports reporter. The reporter suggested they may have been saying, "Let's go, Brandon" in support of the driver but it became clear that they were actually saying, "F— Joe Biden."
The term has since been used on the House floor by a Republican lawmaker, according to the AP, and has surfaced on social media by critics of the president.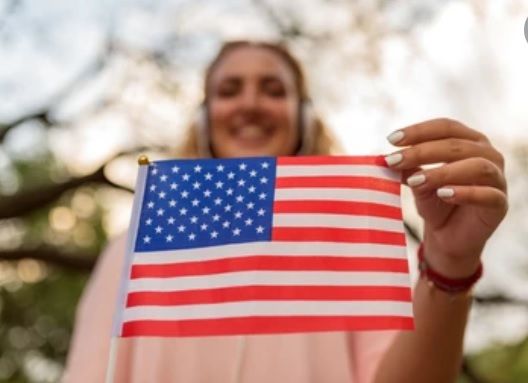 Sullivan pens a regular column that focuses on corruption within government, cronyism, illegal immigration, and general left-wing malfeasance. Kathy also serves as a leading voice against the establishment within the Republican Party and enthusiastically promotes pro-Trump candidates to battle entrenched moderate incumbents.