Video: This Has Got To Be A First In History, A First Lady Physically Moving The President Backwards While He's Speaking To The Press
The media may think their clever reporting is hiding Biden's decline from the world, but the world is well aware of it. Particularly in Australia.
Sky News Australia host Andrew Bolt spoke with psychiatrist Tanveer Ahmed on his show and discussed Ahmed's take on the cognitive condition of the leader of the free world.
They weren't the only ones who noticed this strange behavior from Biden and things are just getting worse.
The New York Times published an article earlier this year on how "uncomfortable" Biden's age is "for him, his team and his party," especially since he made history as the oldest president in office. Why? Despite passing a cognitive test at the end of his time as vice president, rumors abound about him not being cognitively all there, and even having dementia.
Symptoms of dementia include memory loss, confusion, difficulty communicating, and getting lost in familiar surroundings — which do coincide with much of what the public has seen of the man. Biden has shaken hands with air, wandered off aimlessly, slurred his words, and forgotten names. While Cockburn is more of a spectator than a speculator, he can't help but wonder whether Biden is fit to serve.
And the latest video from Biden's strange behavior is here.
Truth be told this has to be one of a kind video where FLOTUS is physically moving POTUS backward, in the video, Biden looks like a lost puppy!
Video below:
I find it amazing that no one asks: "who is in charge?". Remember when we had the MSM in a frenzy over how Trump walked downstairs and whether he was competent to be the leader of the free world with his finger on the trigger? Now? Tumbleweed.
(This post may contain disputed claims. We make no assertions as to the validity of the information presented by our Opinion Columnist. This is an opinion article, and this post should be treated as such. Enjoy.)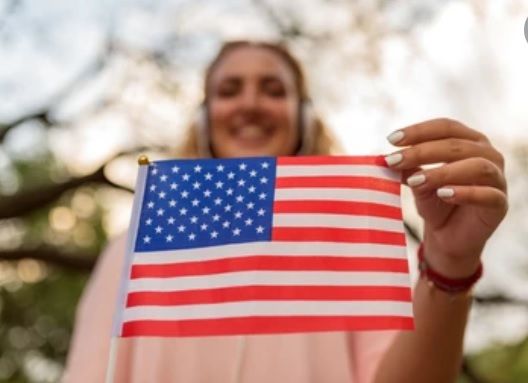 Sullivan pens a regular column that focuses on corruption within government, cronyism, illegal immigration, and general left-wing malfeasance. Kathy also serves as a leading voice against the establishment within the Republican Party and enthusiastically promotes pro-Trump candidates to battle entrenched moderate incumbents.