Video: Triggered "View" Host Cut Off Guest Who Said Vaccinated People Can Still Catch And Transmit Covid And Farts While Doing So
The former "View" co-host wasn't allowed to appear on the show in person as ABC has a requirement that people must be vaccinated in order to enter the building.
Jedediah Bila appeared on Tuesday's episode of "The View," making her return to the daytime talk show — and it's safe to say it didn't go too well.
During a virtual appearance on "The View", the conservative pundit clashed with her former co-hosts Joy Behar and Sunny Hostin over Covid-19 vaccines and vaccine mandates.
The interview started off fairly well, with Jedediah reflecting on her one-season stint on "The View" and talking about her new book "Dear Hartley." However, things quickly took a turn when Joy brought up the "elephant in the room:" the fact that Jedediah was originally supposed to appear on the show in person "weeks" prior. However, the ex "Fox & Friends" co-host wasn't — and isn't — allowed to be there as ABC has a requirement that people must be vaccinated in order to enter the building.
Behar cited debatable CDC statistics claiming the vaccinated are less likely to be hospitalized or die from Covid before asking, "So, why didn't you get it?"
Bila answered by sharing her personal story, which is that she has a medical exemption from her doctor as well as strong natural immunity as proven by the physician.
"I'm also not a risk to any of you," she continued, adding, "My point about all of this is that I am not anti-vax. What I really want is for people to make these decisions for themselves. I want every one of you to sit with your family members, to sit with your trusted doctors and to say, 'What is the best decision for me?'"
Behar cut Bila off, shouting, "Oh my goodness! No, that's not so. Come on. You've been at Fox TV too long."
"You don't have to listen to me on that," Bila responded. "You can listen to the director of the CDC, you can look at the CDC's website."
The CDC website clearly states, "Vaccinated people can still become infected and have the potential to spread the virus to others."
Sunny Hostin chimed in next, telling Bila, "You know what Jed. 762,00 people have died from Covid… I just don't understand why you would choose to prioritize your personal freedom over health and safety of others. I just really don't think we should allow this type of misinformation on our website."
Hostin then claimed the U.S. Surgeon General previously appeared on The View and "debunked everything you just said."
Instead of allowing Bila to respond, co-host Whoopi Goldberg cut her off and informed her they needed to "go to break."
Several internet users noted a possible Joy Behar fart was caught by microphones at the 1:28 mark of the Twitter video below.
Video below:
So which co-host of The View farted?
It's around the 1:20 mark, maybe a tad after. #COVID19 https://t.co/iGEIpLlwZs

— Julesie (@justjules99) December 2, 2021
Fans favorite is Joy Behar:
Lmao 🤣 totally have money on it being Joy. That was a old lady fart lmao 🤣

— Erika Ann Christensen (@PatriotNews76_) December 2, 2021
I'm kinda leaning towards Joy being the fart bag here. She was interviewing so I assume it was her mic that caught that. And it was most definitely an old lady fart 😂😂

— Julesie (@justjules99) December 2, 2021
Honestly, I didn't know #JoyBehar did anything else BUT farts.

— Lord Remo "Unmasked Avenger!" Let's Go Brandon! (@Lordremo) December 2, 2021
However, it didn't stop there. Jedediah took to Twitter to share some more thoughts after "The View" interview aired.
The mandates are political, not scientific. The vaccine does not prevent you from getting or transmitting Covid. If you don't believe me, get it from the CDC's own website and director's mouth.
Also, tell me again that it's about health when medical exemptions are denied. https://t.co/lkXAvxm8OE

— Jedediah Bila (@JedediahBila) November 16, 2021
Facts matter.
The clip from the CDC director herself on transmission below, which I addressed on air.
Also: https://t.co/cdxIQmdH4e
"vaccinated people infected with Delta can transmit the virus" https://t.co/k3SfMSC2TQ

— Jedediah Bila (@JedediahBila) November 16, 2021
Dear Hartley champions free thinking, freedom, and a respectful exchange of ideas. And yes, the mandates are about politics, not science. https://t.co/40uwi6YzyH https://t.co/ckJTyswKe7

— Jedediah Bila (@JedediahBila) November 16, 2021
(This post may contain disputed claims. We make no assertions as to the validity of the information presented by our Opinion Columnist. This is an opinion article, and this post should be treated as such. Enjoy.)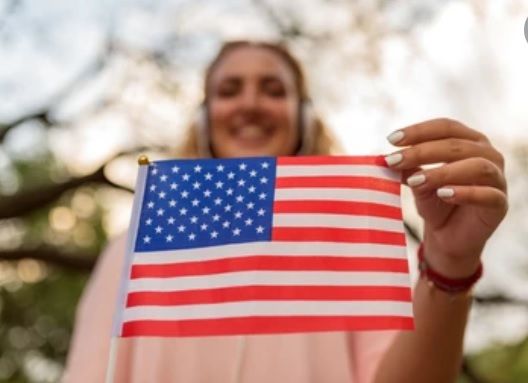 Sullivan pens a regular column that focuses on corruption within government, cronyism, illegal immigration, and general left-wing malfeasance. Kathy also serves as a leading voice against the establishment within the Republican Party and enthusiastically promotes pro-Trump candidates to battle entrenched moderate incumbents.