Videos: Biden And Harris Laugh Again, Refuse To Take Questions On Afghanistan From The Press Just A Day After 13 U.S. Service Members Were Killed By ISIS-K
Joe Biden was warned Friday that another terror attack in Kabul is "likely," one day after a suicide bomber outside the city's airport killed at least 113 people, including 13 U.S. service members.
The stark warning from the president's national security team came as the United States entered the final days of a months-long military withdrawal from Afghanistan, on track to meet Biden's Aug. 31 deadline for a full withdrawal.
But as he did yesterday today our "commander-in-chief" decided to take a good laugh while reporters were asking him questions about Afghanistan!
Video below:
Biden laughs as he has his staff herd away reporters shouting questions about Afghanistan and the 13 US service members who faced death at the hands of terrorists yesterday.

This is sick. pic.twitter.com/hc5nuYceOv

— Benny (@bennyjohnson) August 27, 2021
Military commanders also updated Biden and Vice President Kamala Harris on plans to develop targets among ISIS-K, the splinter group of Islamic militants who claimed responsibility for Thursday's attack.
His VP is no different!
Media access to Vice President Kamala Harris's address to U.S. troops at Pearl Harbor was suddenly blocked on Thursday.
No explanation was given, according to the White House press pool, but the move came hours after two explosions outside the airport in Kabul killed 13 U.S. service members and 60 Afghans during evacuations.
"The VP's staff informed the pool during the flight that her event with troops at Joint Base Pearl Harbor-Hickam would now be closed press. No explanation given by the VP's team for why it has been changed to closed press when asked by a member of the pool," the dispatch said.
And today when reporters finally were able to ask her questions on Afghanistan she decides to take a good laugh just like her "president"
Video below:
Reporter asks Kamala Harris if Americans are "safer" after Biden's botched withdrawal.

Harris walks away, laughing. pic.twitter.com/EXF7KghO3C

— RNC Research (@RNCResearch) August 27, 2021
Well we wouldn't want another breakdown like yesterday. Answering questions is hard!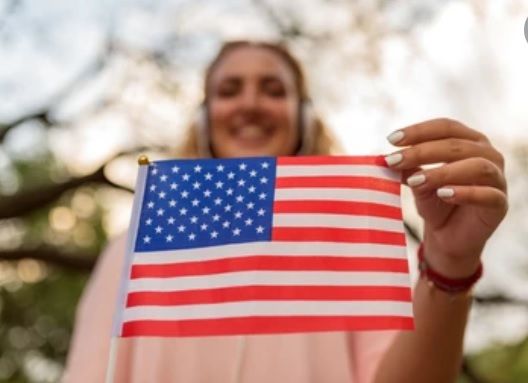 Sullivan pens a regular column that focuses on corruption within government, cronyism, illegal immigration, and general left-wing malfeasance. Kathy also serves as a leading voice against the establishment within the Republican Party and enthusiastically promotes pro-Trump candidates to battle entrenched moderate incumbents.