Welcome To Biden's America – Viral Video Shows Man And Woman Fight, Spit At Each Other At A Gas Station Amid Panic-Buying
Frustrations were high on Tuesday as people rushed to gas stations to top off their tanks amid fears of a fuel shortage caused by the shutdown of a major pipeline.
One man caught an intense altercation on camera at a Marathon gas station in Knightdale.
Police charged Alexus Orianna Harris, 25, with simple assault and Matthew James-stark Artero, 47, with simple assault and damage to property.
A man who wanted to be identified only as Rashaad said he was in line for gas when he saw a fight break out between a man and woman at one of the pumps.
He said he was waiting to get gas at the Marathon station around 2 p.m. when a woman in a white sedan tried to join the long line.
Rashaad said the woman ran her car into a gray Honda at one of the pumps.
The man and woman argued over spots in the line and each spat in the other's face before the fight turned physical and a cellphone was damaged, police said.
The video shows two cars bumped up against each other at a gas station. The video shows a woman apparently spit at a man in a car and he gets out to apparently spit on her. The woman in the video hits the man and they struggle for a few seconds before separating.
Video below:
Gasoline Shortage In #NorthCarolina Gets Crazy.
Woman Spits At Man, Man Spits Back And Hands Are Thrown. pic.twitter.com/3oJ2LU33ht

— The Daily Sneed ™ ➐ (@Tr00peRR) May 12, 2021
Two people are charged with assault after a fight in a line at a North Carolina gas station as a fuel pipeline shutdown sparks panic-buying, authorities said.
Knightdale police officers were called to a Marathon gas station in the town on Tuesday afternoon for a report of a crash and a disturbance related to two people fighting over spots in the line, according to a statement from the town.
The woman was charged with simple assault and the man was charged with assault on a female and damage to personal property, police said. Both were cited and released with a pending court date.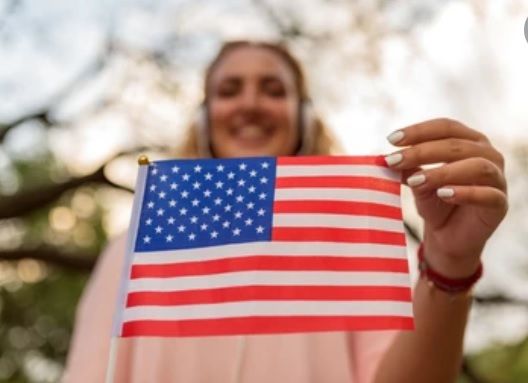 Sullivan pens a regular column that focuses on corruption within government, cronyism, illegal immigration, and general left-wing malfeasance. Kathy also serves as a leading voice against the establishment within the Republican Party and enthusiastically promotes pro-Trump candidates to battle entrenched moderate incumbents.