Keyboard Warrior Decides To Talk To People The Same Way He Does Online – Instantly Regrets It (Video)
A confrontation inside an Wawa store in Philadelphia sent one man to the hospital and police looking for the man who they say knocked him out. Authorities say the suspect went too far even do the victim will also face the law as he possess a fake gun.
According to the person who sent us the clip, this took place at the store in Holmesburg.
The sender sent us the following details:
"Guy comes into Wawa pointing a gun at an employee saying he isn't afraid to die today. Security guard was able to get the gun away, kicked it away from him, looked like a fake gun. He was bleeding in his mouth spitting on people and food still running his mouth………"Unlike you I got a fucking brain Bitch"……"Say that again, what you say?" Night night Cops came in right after locked shit talker/fake gun guy up. All I wanted was a hoagie and a damn drink haha"
He also notfied us that the man who knocked him out also knew the crazy man with the fake gun from social networks where he allegedly received threats from the "keyboard warrior"
WATCH (warning: graphic video)
Video below:

** (Disclaimer: This video content is intended for educational and informational purposes only) **
There's a lot to process here. Gun just laying on the ground (reportedly fake, with an orange cap on the end). The bag of chips sliding off the guy at the end, while he lays there, unconscious. The security guard casually strolling through the shot.
The sender shared a few more details while answering questions:
"Guy came in pointing a gun, fake gun find out (sic) at an employee. Security guard had him down kicked the gun away. He stood up still arguing was bleeding out of his mouth spitting on people still reaching in his shorts like he had another gun. Than (sic) the knockout."
We've got several emails and phone calls out in an attempt to confirm these details and see what else we can get on the record. Will update ASAP.
OPINION: This article contains commentary which reflects the author's opinion
Reminder: The purpose of the articles that you will find on this website, are to EDUCATE, not to disinform or grow hate and anger!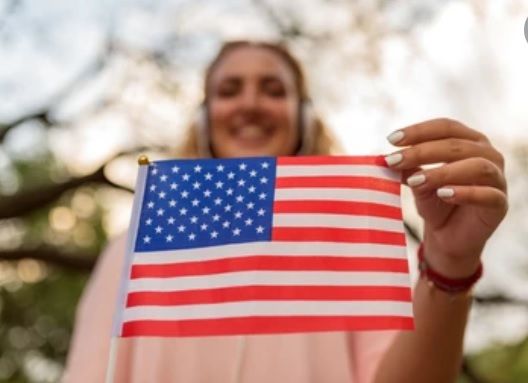 Sullivan pens a regular column that focuses on corruption within government, cronyism, illegal immigration, and general left-wing malfeasance. Kathy also serves as a leading voice against the establishment within the Republican Party and enthusiastically promotes pro-Trump candidates to battle entrenched moderate incumbents.