President Trump Just Went Where No Politician Has Dared To Go Regarding Joe Biden's "Brain" (Video)
Former President Donald Trump returned to South Carolina last night, where he had an hours-long rally in Florence to further cement his star power within the Republican Party, boost his preferred GOP candidates and blast two incumbents that he wants voted out.
The rally, which took place at Florence Regional Airport, gave Trump a big stage in a red Southern state that has historically played an outsized role in American presidential politics. It was also Trump's first visit to the Palmetto State since he lost the presidential election in 2020. Since leaving the White House, Trump has remained a powerful figure in the Republican Party. He routinely holds political rallies, hosts political events of his own at his Florida estate and continues to wade into GOP primaries to exert and test his influence in races across the country.
He also reminded us all why he was so popular in the first place and went where no politician has dared to go regarding Biden's brain!
He had a lot of people talking when he called out Joe Biden for being "mentally challenged."
Video below:
Sometimes the truth hurts…
Here's what people online are saying:
"No, he didn't say the R word. He was politically correct lol"
"Well, say what you will, but it's hard to disagree, right?"
"I miss this man and his brutal honesty"
"hey, maybe if our media actually did their job and reported on what we see and hear every single day with Biden, Trump wouldn't have to be the one to call it out like this"
"He didnt say that, he was nice about it. Too nice, if you ask me"
"Man, I miss MEAN TWEETS!!!"
"He's not wrong and everyone knows it, which is why they'll lose their sh*t over this"
"The whole world is calling Biden this, and they're also laughing at us"
"He didn't say that! Physically & mentally challenged is what he said and he's not lying!"
"He's not wrong. Biden is both physically and mentally challenged."
"Trump always sticks to the truth…"
"My God I miss this man and I miss the TRUTH"
Though Trump has not said whether he will run for office again in 2024, he has continued to tease the possibility.
OPINION: This article contains commentary which reflects the author's opinion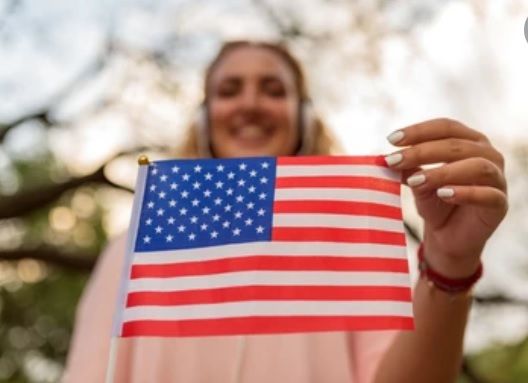 Sullivan pens a regular column that focuses on corruption within government, cronyism, illegal immigration, and general left-wing malfeasance. Kathy also serves as a leading voice against the establishment within the Republican Party and enthusiastically promotes pro-Trump candidates to battle entrenched moderate incumbents.