The Brutal Murder Of DC Uber Eats Driver By Two Black Teens Caught On Video
Two teenage girls were charged with murder Wednesday in the death of an Uber Eats driver who they allegedly carjacked and assaulted with a stun gun in Washington, DC, a new report said.
The suspects, ages 13 and 15, are accused of attacking the 66-year-old driver, Mohammad Anwar, inside his car on Tuesday as he was driving near Nationals Park in the southeast section of the city, NBC Washington reported.
A witness told NBC Washington that she couldn't believe what she was seeing at first.
"I saw all the police cars first. Then I saw the car, and I thought, 'This must be a movie scene or something,'" D.C. resident Pamela Johnson told the NBC affiliate.
A new video that surfaced today shows the moment when the teens killed the driver.
In the end, one of them is complaining about how her phone is still in the car of the man she and her pal murdered.
They murdered an Uber Eats driver in DC. pic.twitter.com/Zz7xOu0Piv

— Ian Miles Cheong (@stillgray) March 27, 2021
The National Guard and the police, disempowered from actually enforcing the law, were on scene to do absolutely nothing but take a statement from the two murderers and then inform the man's family of his passing.
A GoFundMe page set up for Anwar's family described him as a hardworking Pakistani immigrant who came to the United States to make a better life for his family.
"He was simply at work yesterday evening, providing for his family, when his life was tragically taken in an appalling act of violence," the page stated. "Anwar was a beloved husband, father, grandfather, uncle and friend who always provided a smile when you needed one. He leaves behind a family, near and far, who cherish, love and miss him dearly."
As of Friday morning, the page had raised more than $146,000, well over the set goal of $100,000.
No call for crimes on Asians, probably because the attackers are not white.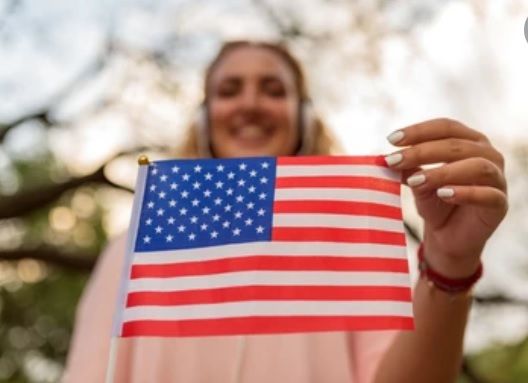 Sullivan pens a regular column that focuses on corruption within government, cronyism, illegal immigration, and general left-wing malfeasance. Kathy also serves as a leading voice against the establishment within the Republican Party and enthusiastically promotes pro-Trump candidates to battle entrenched moderate incumbents.