Video: Joe Biden Tries To Lead A Blind Man But Wonders Off And Asks "Where Am I ?"
On Wednesday, President Joe Biden arrives to speak on infrastructure projects during an event at the Kansas City Transportation Administration in Kansas City, Missouri.
Biden unveiled a new slogan for his $1 trillion infrastructure package, but his overall message is staying largely the same.
Biden, trying to rebound from sagging poll numbers, is rebranding his bipartisan infrastructure package as "Building a Better America".
The economy has roared back during Biden's tenure, but high inflation, political polarization, and the inability to fully break free of the coronavirus pandemic has hurt his popularity.
"Our 'Building a Better America' tour is going to give us a chance to meet people where they work… and showcase how our bipartisan infrastructure law, which has changed their lives for the better, came about," Biden said in a speech.
"In the coming weeks, I'm going to be traveling all over the country. So will Vice President (Kamala) Harris, my cabinet, folks throughout my administration," he said.
The infrastructure law, he said, marks "the most significant investment" in roads and bridges in 70 years. The measure, signed by Biden last month, is ultimately expected to deliver $3.2 billion to Kansas and $7.9 billion to Missouri to address an array of needs, from transportation to water treatment to broadband internet.
Referring to the much-ridiculed "infrastructure week" mantra, he said: "Guess what? It's going to be an 'infrastructure decade.' No more talking. Action."
But, as always Biden was lost again and had some sort of brain freeze. We saw a video on Twitter where the President asks "Where am I" while he is trying to lead a blind man!
You can watch the video below:
"Where am I ?"

The blind leading the blind. pic.twitter.com/JYriShJaue

— 🧢מאק (@beingrealmac) December 9, 2021
Biden's visit to Kansas City, the first of his presidency, came as local leaders expressed hope about the infrastructure law's power to make a significant difference when it comes to the area's highways, bridges, public transit, and water systems.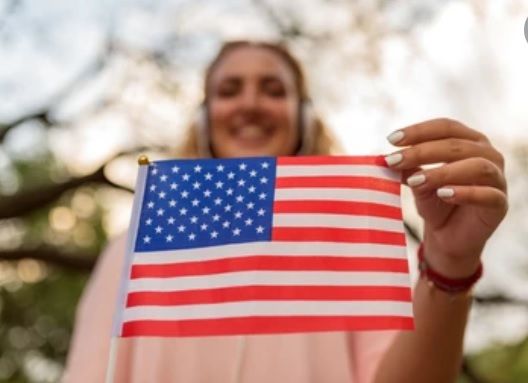 Sullivan pens a regular column that focuses on corruption within government, cronyism, illegal immigration, and general left-wing malfeasance. Kathy also serves as a leading voice against the establishment within the Republican Party and enthusiastically promotes pro-Trump candidates to battle entrenched moderate incumbents.