Video: Not All Heroes Wear Capes – Robber Fleeing Police Gets Arrested After Hero Citizen Trips Him
Since 2015, every January 9 is recognized as Law Enforcement Appreciation Day (LEAD).
According to Holidays Calendar, "National Law Enforcement Appreciation Day is a holiday that falls on January 9th every year and helps citizens come together and show appreciation to their local law enforcement. It's a day on which citizens can take the time to show police officers that their work is appreciated and that they understand how difficult their job can be. It's also a good day for police officers and the community to come together and make safer communities."
At a time when we bear witness to the craze of criminal coddling by "progressive" prosecutors in many jurisdictions, standing with cops is beyond apropos.
Boggles the mind that some among the described fanners of hateful individuals appear ingratiating toward criminal elements. Ridiculously rogue prosecutors unfazed by bona fide bad actors is a curious animal, even when DAs are confronted about their blind-eye stance, smarmily uttering their justifications.
However, there are still citizens out there who hate the "progressive" policies and are willing to risk their own lives to help the police stop criminals!
This morning we have a video of a robber fleeing police but gets arrested after being tripped by a citizen.
The video was allegedly taken in Tulsa!
Video below:
2021 was the deadliest year ever in American policing history.
To put it in perspective, just consider that prior to 2021, the deadliest year ever for law enforcement was 1930, when 312 officers died in the line of duty. According to preliminary statistics reported by the National Law Enforcement Officers Memorial Fund (NLEOMF), 458 officers died in the line of duty in 2021 (47% more than died in 1930).
While the final number may change a bit after further review, one thing is certain – 2021 was the darkest and most tragic year in law enforcement history.
The fact that there are fewer officers, with less experience, to prevent violent crime and serve as back-up to other officers in harm's way makes an officer's job today more dangerous than ever and good citizens like this fellow will be needed!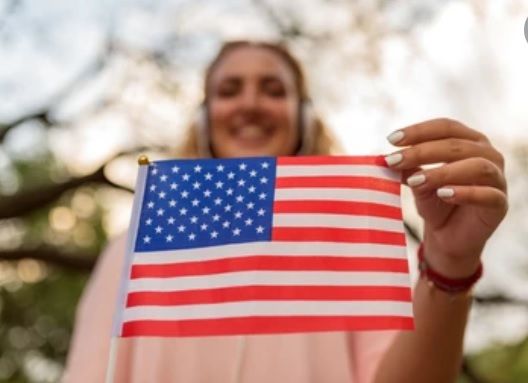 Sullivan pens a regular column that focuses on corruption within government, cronyism, illegal immigration, and general left-wing malfeasance. Kathy also serves as a leading voice against the establishment within the Republican Party and enthusiastically promotes pro-Trump candidates to battle entrenched moderate incumbents.