Videos: Clueless Joe Biden Shows Signs Of Dementia Again As He Forgets Names And Knock On Wood In Hope That The Taliban Will Not Attack The U.S. Forces
Opinion
President Joe Biden addressed the nation a few moments ago on the mounting crisis in Afghanistan and Tropical Storm Henri, which struck the East Coast earlier in the day.
Biden has been under increasing pressure since ordering US troops to pull out of Afghanistan after a 20-year occupation, sparking a swift takeover by the Taliban and stranding thousands of American citizens and US allies at the airport in Kabul.
On Sunday morning, Biden met with national security officials for an update on the situation, the White House said in a statement.
"They discussed the security situation and counterterrorism operations, including ISIS-K," it said. "The national security team discussed the ongoing and intensive diplomatic and military efforts to facilitate transit at third-country transit hubs, affirming the importance of the contributions that more than two dozen partner nations are making to this global effort."
Joe slurred his words, stuttered, and then started preaching about the Taliban's and knocked on the wood in hope that would bring him luck and will stop the Taliban from attacking the U.S. forces.
Video below:

During his speech, Biden revealed signs of Dementia again as he appears to struggle to remember his FEMA administrator's name!
Video below:
Clearly https://t.co/E5llAZ6Ryh

— Jesse Kelly (@JesseKellyDC) August 22, 2021
The whole speech was a mess even do he called on reporters from a pre-approved list.
Video below:
WATCH: Joe Biden calls on reporters from a pre-approved list. pic.twitter.com/nJOfRvmf8Y

— RNC Research (@RNCResearch) August 22, 2021
This guy has no idea what he is saying.
OPINION: This article contains commentary which reflects the author's opinion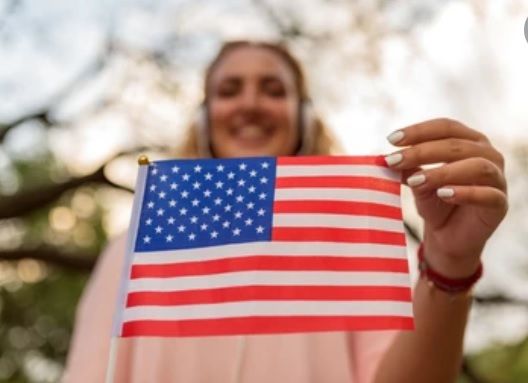 Sullivan pens a regular column that focuses on corruption within government, cronyism, illegal immigration, and general left-wing malfeasance. Kathy also serves as a leading voice against the establishment within the Republican Party and enthusiastically promotes pro-Trump candidates to battle entrenched moderate incumbents.