Kamala Harris Hosts YouTube Special About Space Exploration – The First Footage Is Out And It's Hilarious
Kamala Harris is still supposedly in charge of the crisis at the border but she doesn't seem to be doing anything about it.
She is finding time to do children specials on YouTube, however.
The country is facing an absolute crisis and Harris is wasting her time on this?
The video platform announced Tuesday that Harris, 56, host a YouTube Originals Kids & Family special to kick off World Space Week. Get Curious with Vice President Harris follows a group of kids as they meet her and go on a scavenger hunt with clues delivered by NASA astronaut Shane Kimbrough from the International Space Station.
While visiting the observatory, the children meet with Harris to discuss her role as vice president "as well as the wonders of space," according to a news release.
"My mom was a scientist. She would take us to the lab with her on the weekends and after school because she had to work long hours," Harris, who also serves as head of the National Space Council, says to the group of kids in the special.
But if her team was hoping that this would make her more popular they made a huge mistake!
The first videos from her YouTube special are out and they are total disaster.
Videos below:
I saw this, so now you have to pic.twitter.com/1108rDXCZl

— Jewish Deplorable (@TrumpJew2) October 8, 2021
What the hell did I just watch? pic.twitter.com/mj6cM2wDIr

— Jewish Deplorable (@TrumpJew2) October 8, 2021
Have you ever seen someone this fake? pic.twitter.com/YuVSsdiB2a

— Jewish Deplorable (@TrumpJew2) October 8, 2021
Kamala Harris is recording hilarious YouTube videos instead of going to the border.
She is the WORST Vice President in American history!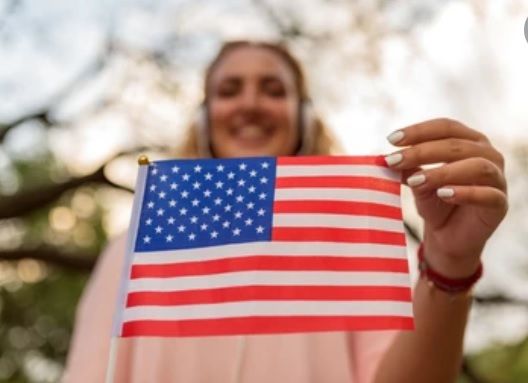 Sullivan pens a regular column that focuses on corruption within government, cronyism, illegal immigration, and general left-wing malfeasance. Kathy also serves as a leading voice against the establishment within the Republican Party and enthusiastically promotes pro-Trump candidates to battle entrenched moderate incumbents.